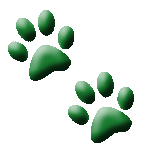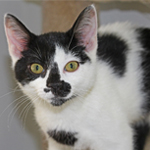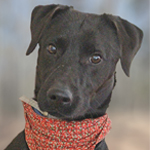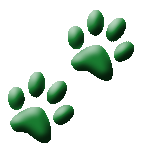 The Humane Society of Caroline County strives to match people with animals that fit their lifestyles. We take our mission to care for these animals very seriously, and that includes taking the time to find loving and responsible homes. Potential adoptors have two ways in which to adopt their next pet: filling out an online application; or downloading the application, printing it and mailing it to us. First, the HSCC may have animals currently in a Foster Home awaiting adoption. Click on the link below to view the pets available for adoption. Anyone interested in adopting an animal from HSCC must follow the adoption process listed below and fill out an adoption application.
There are several steps taken to verify that all our pets are placed in a good, loving homes. Please understand that we do not want these pets to end up in a shelter or worse. We hope you understand all the time and effort it takes to adopt one of our pets.
Volunteers handle all of the adoption application steps and we would appreciate it if you make sure you are committed to adopting one of our pets prior to filling out an application.
Adoption Process
Talk to everyone in your home to ensure they are all committed to adopting a new pet.

Fill out our online application, by submitting it, you are essentially signing it. Or if you prefer, you can print the application and mail it to us, the mailing address is on the application.

The Humane Society of Caroline County will then check the personal references and veterinarian references that you provide us.

Once your references check out, we will contact you to schedule a home visit with the pet you would like to adopt. If the visit goes well and you want to adopt, you can pay the adoption fee and leave with the pet.

Upon receipt of your check/cash of an adopted animal, the adoptee assumes all responsibility for the care of the adopted animal. This includes but, is not limited to veterinary  care, booster shoots, and/ or veterinarian office visits. HSCC will turn over all medical records and will have been responsible for any Spay/Neuter and inoculations that bring the animal up to date on care at the time of adoption.
The final and most important step is to love, care for and enjoy your new family member for the rest of its life and please remember us when you want to adopt your next wonderful companion.
---
Pets for Adoption
Are you looking for a new pet? One that wants your love and will show it in return? How about someone to cuddle with on these chilly nights? Here is your chance!!!


| | | |
| --- | --- | --- |
| CATS $80 - 135 | | DOGS $250 |
| Feline Leukemia/FIV tested | | Heart worm tested |
| Spayed/Neutered | | Spayed/Neutered |
| Current on Rabies and all other Vaccines | | Current on Rabies and all other Vaccines |
| Litter Box Trained | | Indoor Pets |
| Indoor Pets | | Not Kenneled |
| Not Kenneled | | Housebroken/Leash trained** |
**We try to get our dogs house broken and leash trained but sometimes they are adopted prior to us accomplishing this task.